beer
Beer Yeast
SafAle US-05 Dry Yeast
$ 5.50
California/Chico yeast in freeze-dried form. Very clean and versatile. Ideal temp. range of 60-72F.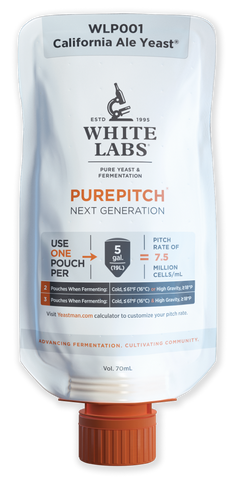 White Labs Liquid Ale Yeasts
$ 15.00
White Labs is now located right here in Asheville! Looking for fresh yeast produced using the most sophisticated proprietary process in the industry? We've got it.With White Labs new PurePitch Next Gen packaging, you get double the pitch of the previous Pure Pitch packages as well as a nice screw top and impeccable CO2 diffusion that prevents sw...